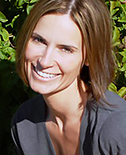 Dr. Tammy Stevenson
Dr. Tammy L. Stevenson is a Diplomate of the American College of Veterinary Internal Medicine specializing in neurology and neurosurgery. She received her Doctorate of Veterinary Medicine from Tufts University School of Veterinary Medicine and is proficient in neurosurgery including brain and spinal tumor removal, spinal fracture repair, atlantoaxial luxation fixation, and disc surgery, as well as muscle and nerve biopsies. She has extensive training in interpretation of advanced imaging including myelography, MRI, and CT of the brain and spine. Dr. Stevenson prides herself on her patient care including proactive pain management and compassionate handling. She is strongly bonded to her patients and clients. She has worked with FACE on countless neurology cases and has personally supported FACE for many years.
"I have the best job in the world. I am a veterinary neurologist.  I get to make paralyzed animals walk.
I also have the worst job in the world.  I have to tell people I cannot help their four legged family members even if they are fixable because they can't afford the associated costs.  Imagine not being able to save your loved one because of money.
Then along comes FACE, the Foundation for Animal Care and Education.  This organization saves lives, lives that mean so much to the families that love them, and lives that ask so little in return. I have heard the sentiment expressed that people who can't afford pets should not have them. Denying pet ownership because of the possibility of future medical expenses when so many pets are euthanized for lack of homes, doesn't make sense.  The relationship is mutually beneficial.  The pet gets a loving home and in return, pet ownership provides companionship to the lonely, teaches responsibility and empathy to children, and extends the life of the elderly through both health benefits and increased social interaction. People and pets belong together. Thanks to FACE, people who truly can't afford medical care for their pets can get the financial help to save the life of their loved one.  Thanks to FACE, I now have the best job in the world 99% of the time (I can't fix everything)."