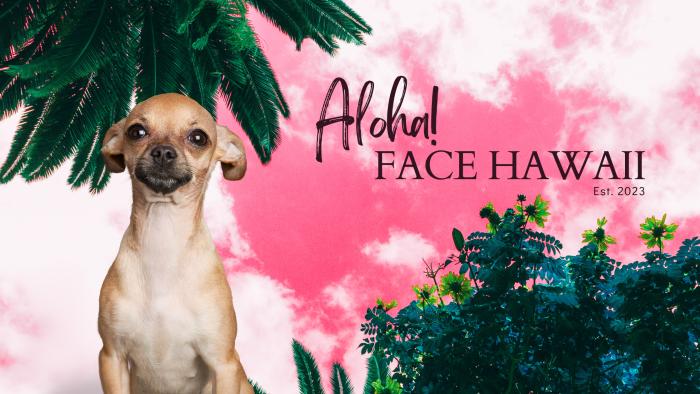 Aloha, animal friends of O'ahu! 
Since the inception of FACE Foundation, our VISION has been "To create a world where no family pet dies due to financial hardship."  
For nearly 17 years, we have carried out our mission in the city where FACE Foundation was founded but always with the understanding that eventually we would share this gift with as many pets and their families as possible. We always knew that when the time was right, we would choose our first expansion city and of course, share our passion with like-minded and compassionate communities.   
In 2019, Honolulu veterinarian Dr. Erika Sox became aware of FACE Foundation and the support we provide to families in need. Recognizing the need for this service in Hawaii but uncertain how to recreate FACE's success on her own, she approached FACE and offered to start a pilot program at her practice, Ethos Veterinary Emergency + Referral Center (VERC), working together to save beloved pets in need of life saving care in Honolulu. FACE considered this opportunity a segway into what the next location for FACE might be. "Follow the path of least resistance" was our thought and we decided to let the stars align on their own, guiding us to our next chapter; they most certainly did. We have operated a successful pilot program in partnership with VERC for 5 years now as we have prepared our organization for a broader expansion to Hawaii.
FACE Foundation has found a kindred connection with Hawaii, a community full of kindness with equal amounts of need for our mission and support. We have been introduced to veterinarians all over the island that understand the pain of having to euthanize a treatable animal based on a family's financial status; just like the founders of FACE felt when they decided to create our foundation. We've had meaningful conversations with families that have proclaimed "I wish you were here when I lost my pet years ago" and "we need you here now more than ever." No more waiting. With the help of a Hawaii committee comprised of local community members, we will begin funding cases on Oahu in October 2023.  
FACE Foundation's role in a community is unique. While our primary goal is to prevent economic euthanasia, when it's possible, we also spay and neuter as we fund surgeries to control the pet population. Additionally, FACE reduces heart breaking relinquishments to local rescues and humane societies that commonly carry the burden of taking on pets in need of expensive veterinary care.  
Mahalo to everyone that has supported these efforts. We are honored to serve the pets of Oahu!
Stephanie Coolidge 
Executive Director, FACE Foundation